September is all about exploring genre on Aussie Owned and Read, so I stuck my hand up to look at humour. Okay, so technically humour isn't a genre, rather more an element of style and voice which can be employed across any genre, but if you look at the genre categories in physical and online bookstores, there's usually a humour section. So I'm sticking to my guns – or in this case, maybe water pistols.
I love reading fiction with a humorous voice, so it's no surprise my own writing is sprinkled with good doses of humour (or so I'm told). Like most people, though, I can't really pinpoint what makes someone else's – or my own – writing funny. So I Googled! Don't judge. You would have too! Why reinvent the wheel when somebody else's wheels have come off so nicely for the sake of a laugh?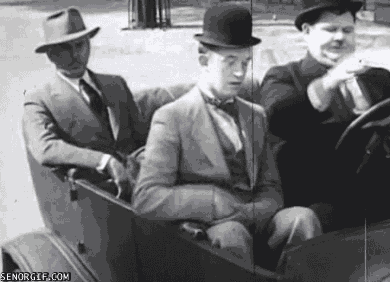 Think Ks for Giggles
Words with sharp 'k' or 'c' sounds are apparently king when it comes to laughter mileage, and words with 'g' sounds aren't far behind in the giggle stakes. Go figure. This phenomenon is widely known in comedy writer circles as the K Rule. Now you know why words like 'discombobulated' or 'gargoyle' and 'goggles' make you smile. Put them all together – a discombobulated gargoyle wearing goggles – and you'll have readers rolling between the pages! Okay, moving on.
2. Go NUTS on the Metaphors and Similes!
Punchy metaphors and similes are a comedy writer's best friend, which is a good thing because I love metaphors and similes like a newly washed Labrador loves rolling in garden fertilizer. A well crafted metaphor or simile can only add to the humour in your story. The trick is to keep it fresh and creative, and to avoid cliché. Apparently you can overuse this brilliant comedic tool in your writing, or so my editor tells me. We agreed to disagree – after he made me edit out a good chunk of my metaphor and simile brilliance. I'm okay bout it. Really.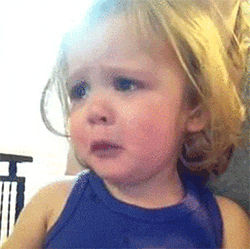 3. The Rule of 3s
Patterns are generally a useful device for writers, but a pattern of three, where the first two items set up the reader to expect one thing only to be given something unexpected in item three, is a great tool when writing humour.
'Meredith couldn't understand why her friends didn't want to come hang at her place on a stinking hot day like today. She had her own air conditioned teen retreat. The fridge was stacked with heaps of cold soft drink. And she had found twelve of her fifteen pet tarantulas that had escaped their terrarium that morning.'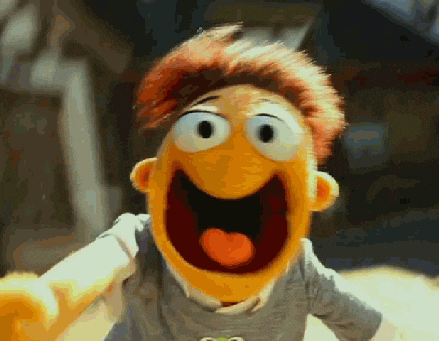 You get the idea.
And because all good things come in threes, here are three of my favourite YA titles that do humour really well:
If you're after more tips on writing funny, check out Four Commandments to Writing Funny by Joe Bunting and How to Mix Humor into Your Writing by Leigh Anne Jashway.
---
Kat Colmer is a Young Adult author and high-school teacher librarian who writes coming-of-age stories with humour and heart. She lives with her husband and two children in Sydney, Australia. Her debut YA The Third Kiss is out now with ENTANGLED TEEN and may or may not contain a few too many humorous metaphors and similes. Learn more on her website, or come say hi on Facebook, Twitter and Instagram!